China Merchants Orders VLCC with Sails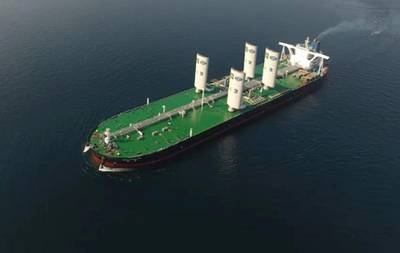 China Merchants Energy Shipping said it has ordered a pair of 307,000 DWT very large crude carriers (VLCC) from China Shipbuilding Group's Dalian Shipbuilding Industry Company (DSIC), including one vessel that will be fitted with sail propulsion and another with air lubrication technology.
The order was formalized during a virtual ceremony attended by representatives in Beijing, Hong Kong and Dalian.
The two new vessels with emissions reducing technologies follow four VLCCs ordered by China Merchants at the shipyard in November 2019.
In 2018, DSIC and China Merchants launched and tested New Vitality, the world's first VLCC equipped with sail propulsion technology.