Sureclean Receives Industry Accreditation for Training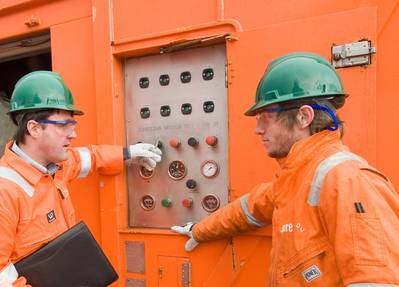 International service contractor Sureclean has been recognized for its commitment to people development after introducing new employee training programs, accredited by the Chartered Management Institute.

The training, which is provided by Highlands based training company Helcat, features a number of supervisory, leadership and management development modules. The program has been established to enhance employee skill set and confidence and provide internal career progression opportunities.

As part of Sureclean's wider human resources strategy, a number of other training activities have been integrated to provide employees with the best possible training opportunities.

The company has been working with Excellence, Achievement and Learning (EAL), an industry recognized awarding organization, to create further courses to enhance both technical and professional skills. Sureclean has recently become a recognized EAL Assessment Centre, allowing in-house assessors to award qualifications for Sureclean competencies and training courses.

Sureclean has also introduced a new Learning Management System, developed in collaboration with Oilennium, a provider of e-learning training courses to the oil and gas industry. The new system allows employees to use the interactive learning platform which incorporates both technical and HSEQ training modules.

Sureclean managing director John Barron said, "As the industry continues to grow, legislation and procedures constantly change and so the training programs offered by employers must account for this, to ensure they remain relevant and effective.