B COOL Acquires MEMAC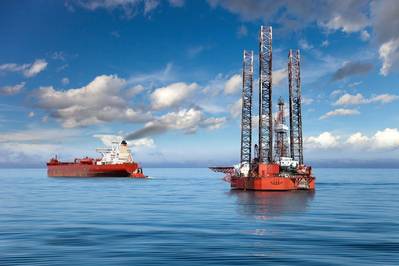 With the acquisition of MEMAC, B COOL A/S now offers customers one entry to multiple maritime systems – both refrigeration solutions and monitoring of the engine rooms and other technical plants of the ships.

B COOL A/S said it has acquired MEMAC, which specializes in software solutions for monitoring systems that are typically used in the ship's engine rooms. For the customers this means that B COOL A/S is able to offer sales, service and consulting for refrigeration solutions–as usual – and in addition offering MEMAC solutions to new and existing customers.

"Now B COOL can service and supply SEA modules which are used at 150-200 ships that we have not previously had as clients," said Carsten Jensen, CEO of B COOL A/S. "We have the ability to extend the life time of maritime and land-based installations with UNISAB controllers, and last but certainly not least, we have expanded our crew with even more world-class service people."

MEMAC continues as the brand name and technology in a new, independent company, B COOL CONTROLS A/S. This company will continue to be specialized in the production, maintenance and repair of software-based control systems on board ships. John Winther becomes managing director of B COOL CONTROLS A/S. He has been a part of MEMAC since 1995.

"Our acquisition of MEMAC is part of our ambition of being the world's best cooperative partner within service and maintenance of marine refrigeration systems and the supply of spare parts for these. By combining B COOL's mechanical refrigeration capabilities and MEMAC's software and control capabilities, we will be able to offer the customers even more complete solutions, as control systems are an important element in all refrigeration solutions," Jensen said.

MEMAC was established in 1978 under the brand Lanng & Stelman and has since had a number of different owners from the refrigeration industry. Lanng & Stelman originally became known for its IP module system that Sabroe amongst others used in its compressors and control systems.

"We experience that many customers prefer to involve fewest possible suppliers because it simplifies their business processes, and by offering both refrigeration solutions and MEMAC solutions, we can now provide our customers with one entry to several types of marine systems, both when it comes to refrigeration and monitoring of the technical systems of the ships. Hopefully, the customers will find that it gives them an added value," Jensen said.

"At BCOOL, we experience strong growth currently and we hope that the acquisition of MEMAC will contribute to maintain and enhance our positive development over the coming years," Jensen concluded.