Coast Guard Show Top 2013 Action Videos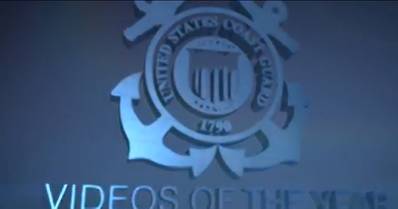 Drug busts. Environmental responses. Security patrols. Lives saved. These daily operations, like many performed by the men and women of the U.S. Coast Guard, largely go unseen by members of the public … until now.
USCG has selected the top 10 most compelling cases performed by the Coast Guard from 2013 and now there is the chance to vote for a favorite in the annual 'Video of the Year' competition.
The first video finalist will be released on Compass , YouTube and Facebook beginning Sunday, with a new video released each day through Dec. 31, 2013. Viewers can vote for their favorite videos by liking them on the service's Facebook or YouTube pages.

The winner will be announced Jan. 6, 2014, on Coast Guard Compass.

Trailer video is available here: http://www.youtube.com/watch?v=PCbfkjgKQHk&list=PLgOje37c-b1N54PjbOd1heN8bQevfm8s9&index=1