Two Additional Voith Tugs For Alexandria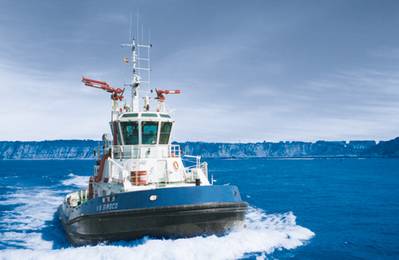 The Alexandria port authority has placed an order for two new tugs with the Egyptian Timsah Shipbuilding Company. Each vessel will be equipped with two VSP 28R5/234-2 Voith Schneider Propellers for a power of 3840kW.
Two virtually identical Voith Water Tractors (VWT) were put into operation in Alexandria port and the Suez Canal in autumn 2012. Thanks to their reliability and high performance, the operator is continuing to rely on Voith propulsion for ongoing expansion of the fleet. With a length of 35 meters, beam of 11.5 meters and draught of 5.5 meters, the two VWT will achieve a pollard pull of 55 tons and a maximum speed of 13 knots.

Alexandria is a busy metropolis of some four million inhabitants lying directly on the west side of the Nile Delta in northern Egypt. Alexandria port is one of the most important trade ports in the region, and around 60 percent of Egypt's imports and exports pass through it. It is currently being expanded and is expected to grow even further in coming years.