Admiralty Vector Chart Service Now Available on DVD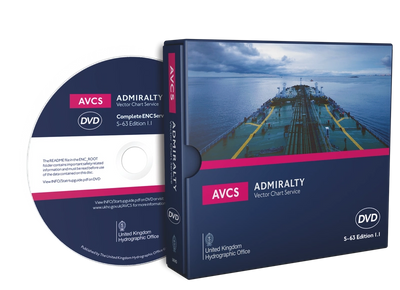 The United Kingdom Hydrographic Office (UKHO) unveiled plans to supply the Admiralty Vector Chart Service (AVCS) on one DVD from summer 2013, providing customers with a range of benefits, including faster loading speeds, reduced data handling and fewer warning messages.

Combined with the existing online ENC updating service and custom exchange set option delivered through e-Navigator Planning Station, AVCS on one DVD marks a significant step forward in making open, S-63 based ENC services much easier for the mariner. This move also ensures compatibility with S-63 1.1, the latest standard for data protection from the International Hydrographic Organization (IHO), which comes into force in January 2014.

All AVCS customers will receive an AVCS DVD upgrade pack for every vessel from their UKHO chart distributor, along with written instructions, technical support videos and installation guides. A 1.1 CD service will also be available later in the year for those who are unable to support DVD and UKHO's renowned 24/7/365 Customer Service team are available to ensure a smooth transition to the new media.