ADNOC LNG Wins Extension of Gas Supply Contract to 2040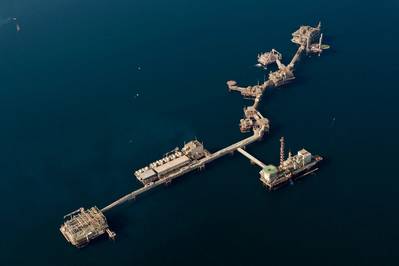 The Abu Dhabi National Oil Company (ADNOC), has agreed, in principle, to extend to 2040 its gas supply agreement with ADNOC LNG, in coordination with ADNOC LNG's joint venture partners, Mitsui, BP and Total.

The the state-owned oil company of the United Arab Emirates said that the new gas supply agreement is scheduled to take effect from April 1, 2019, replacing an existing agreement, due to expire on March 31, 2019.

The extension announcement follows the Abu Dhabi's Supreme Petroleum Council (SPC) approval of ADNOC's new integrated gas strategy that will sustain LNG production to 2040 and allow ADNOC to seize incremental LNG and gas-to-chemicals growth opportunities where they arise from the UAE's dynamic demand/supply position and evolving energy mix.

Abdulaziz Alhajri, Director of ADNOC's Downstream Directorate said: " With over four decades of experience of the LNG market, ADNOC LNG is well positioned to leverage this opportunity and is now modernizing its commercial approach to transition from a single customer to a multi-customer business that includes a number of global utilities as well as portfolio players and traders."

The contracts, that cover the supply of LNG on a mid-term basis starting April 2019, have been signed with various international well-established LNG buyers, including Japan's JERA Co. that announced, in August, it plans to purchase up to 8 cargoes per annum of LNG from ADNOC LNG, for a period of three years starting April 2019.

Meanwhile, discussions continue with other potential customers as ADNOC seeks to capitalize on the forecast mid to long-term demand for energy, particularly in the growth markets of Asia.

ADNOC was the first LNG exporter in the Middle East and has been a reliable supplier of gas to global markets for over 40 years. Abu Dhabi's strategic geographical location gives ADNOC advantaged access to growth markets in the Middle East and Asia, which are expected to drive significant gas demand in the near and long-term future. Historically, ADNOC has sold the majority of its LNG to Japanese customers, through ADNOC LNG.