Fatigue Afflicts US Navy LCS Crews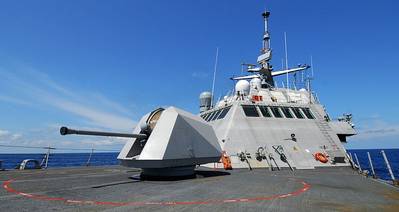 Head of Naval Surface Forces says officials looking closely at Littoral Combat Ship (LCS) manning in order to alleviate crew exhaustion.

Recent disclosure of a closely held Navy study of LCS operations, indicated among the many issues identified, that the ship's 40-member crew was over-taxed in port and exhausted underway, reports 'Navy Times'.

"Certainly, there's some crew fatigue involved, and I think with any new class of ship, you try to find the limits of the machine and the people operating the machine," Vice Adm. Tom Copeman, the new head of Naval Surface Forces, said in a phone interview with reporters.

"There's a lot of design automation in this ship that's originally designed to remove workload from the ship and again, on LCS 1, not all of it operated as expected in the design phase, and we fixed some of that in the follow-on ships."

With the Navy set to build as many as 55 littoral combat ships, these vessels and the unconventional concept they embody will become a fleet mainstay. Officials refer to the ships as "seaframes," which can be loaded out with separate mission packages, an advantage that allows ships to deploy with the most advanced sensors and weapons.

The LCS also embodies another aspect of the future Navy: smaller crews.

Copeman said 20 racks were added to the Freedom, although he said no final decision has been made to boost crew size. In addition to the ship's "core" crew, each module will be staffed by approximately 25 sailors responsible for maintaining and operating the mission package.