AfrikDelta Marine Ltd, To Offer Marine and Offshore Services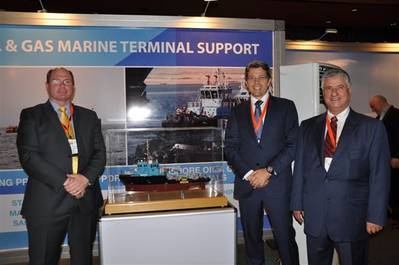 For 10 years, the Jagal Group has been in partnership with Lamnalco Limited in Nigeria. This partnership was designed to meet the industry's need to provide a world class service and deliver on the local content and cabotage requirements. A new company has been established. AfrikDelta Marine Ltd (ADML).
AfrikDelta Marine Limited (ADML) is a wholly owned indigenous company and is backed by Jagal Group's 40 years of experience in fabrication, manufacturing, production and logistics supporting Nigeria's offshore oil and gas production.
Recognizing the value of the Smit Lamnalco global experience, global reach and penetration into a global marine industry, and to build upon the long standing relationship, the Jagal Group has contracted Smit Lamnalco to provide Technical Services to ADML.
Smit Lamnalco will deliver an international perspective on technical innovation, safety and reliability in service delivery. Moreover, the Smit Lamnalco reach across the marine industry influence and cost leadership will be funded back into Nigeria where Smit Lamnalco will continue in its long, proven history of capacity building and technology transfer.

As a Nigerian enterprise, the establishment of ADML, builds on the Local Content Directive and represents a proactive step towards supporting Jagal's strategy to build capacity in Nigeria's marine industry. Drawing on its access to global commercial, financial and technical partners, ADML has established an affiliate company AfrikDelta Shipping Services Limited (ADSSL) to operate contracted vessels under the Nigerian flag. In a proven and long standing stable and proactive relationship both Jagal and Smit Lamnalco look to develop further, through teamwork and entrepreneurship a safe, reliable and assured service which is underpinned by the integrity of our structures, management and staff.