Senergy Marks Major Business First Agreement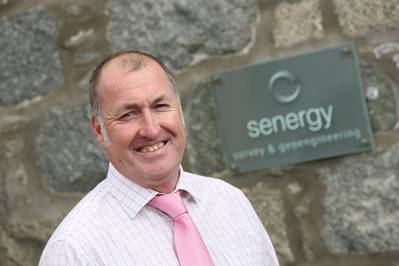 Fast-growing global energy services company Senergy has marked a business first after being awarded a framework agreement to provide geotechnical representatives on behalf of a client and its site investigation work.

The agreement, which has been secured through Senergy's survey and geo-engineering division, is with Statoil ASA for its projects in the Norwegian Continental Shelf. It will involve the supply of Senergy geotechnical personnel acting as a client representative for site investigations to underpin Statoil procedures, ensuring technical and HSE assurance.

Phil Edwards, head of survey and geo-engineering at Senergy, said: "The agreement with Statoil represents a significant development for the division as we seek to internationalise the business. This is the first survey and geo-engineering contract successfully negotiated through our Norwegian entity, although we have operated off Norway successfully over a number of years. We are extremely pleased to be working with Statoil. "

Senergy, which in July was ranked as number 10 in a league table of the UK's fastest growing international businesses, provides fully-integrated project and asset development services across the energy sector.

Its survey and geo-engineering capabilities, which serve both the oil and gas industry and alternative energy market, span: geophysics and geohazard assessment; geotechnical and foundation engineering studies; survey, positioning and inspection; data management and geographic information system (GIS) solutions; cable burial and trenching assessment; due diligence and expert witness; and environmental science.

Mr Edwards added: "The strong growth we are experiencing across our survey and geo-engineering operations is indicative of the increasing market demand for our specialist, integrated services. As a result, we are experiencing considerable business expansion which has led to a substantial increase in resources and capabilities for clients."

Senergy delivers world-class technical solutions, addressing challenges from large-scale integrated developments to smaller, stand-alone projects. The company's Energy Services division has end-to-end expertise in hydrocarbon development from exploration, through appraisal, site survey, drilling, facilities engineering, field development planning, commercial services and enhanced recovery to field abandonment.

The company has a network of locations around the world including the UK, Scandinavia, the Middle East, Australia, South East Asia and the Americas, worked in 84 countries during 2012 while it has also seen its global talent pool increase during 2011 and 2012 from 442 to 675.

Senergy's services encompass alternative energy solutions, geosciences, reservoir engineering, geohazard assessment, marine site surveys, rig positioning, wells engineering and operations, production optimisation, reserve and asset evaluation, facilities engineering and project management. Senergy also develops and supports innovative software technologies including Interactive Petrophysics and Oilfield Data Manager.