GE and MTU Extend Marine System Supplier Agreement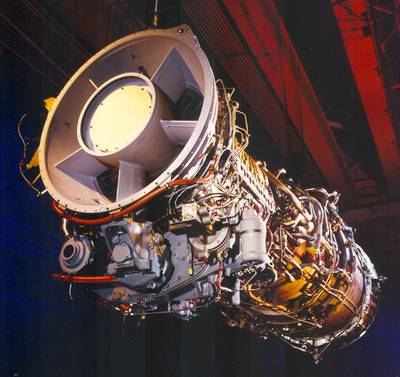 Evendale, Ohio -- GE Marine reported that it will provide MTU Friedrichshafen with one LM2500 gas turbine for the German Navy's third Baden-Württemberg-class (F125) frigate.
"We are pleased to also announce that GE recently extended its Marine System Supplier agreement with MTU, a long-standing relationship which has been in place between the two companies since the early 1970s," said Brien Bolsinger, GE Marine general manager.
Under the MSS agreement, MTU buys GE Marine LM gas turbines and installs them into MTU packages for integration into complete propulsion systems.
For the F125 frigate project, one LM2500 gas turbine, two electric motors and four diesel generator-sets will be supplied in combined diesel-electric and gas turbine (CODLAG) propulsion arrangement.
The LM2500 gas turbine will be manufactured at GE's Evendale, Ohio, facility and will be delivered to MTU's Friedrichshafen facility in March, 2013, for placement into the CODLAG propulsion module. The ship is expected to be launched in 2014, and commissioned by the German Navy in 2016.