Vigor Set to Buy Alaska's Seward Ship's Drydock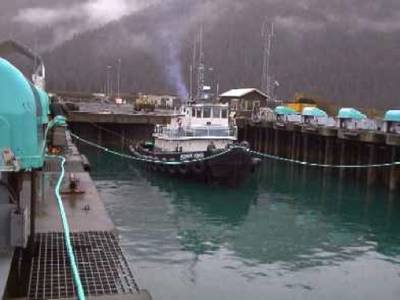 Vigor Industrial inform that the owner of Seward Ship's Drydock has signed a letter of intent to sell the assets of the Seward, Alaska, shipyard company to Vigor Industrial.
Seward Ship's Drydock operates as a full service shipyard and drydock facility, in Seward, Alaska. Under the terms of the tentative deal, the Seward shipyard would join Vigor as a subsidiary of the company's Vigor Alaska subsidiary.

Vigor explain that the two companies are currently negotiating the terms of the potential sale and expect it to be finalized after satisfactory completion of environmental, financial and business due diligence; as well as final agreement on certain details of the agreement.

"This is an exciting opportunity for Vigor, our customers, our employees and the workforce here in Seward," said Frank Foti, president and CEO of Vigor Industrial. "Vigor continually strives to improve our service to the maritime industry, and the purchase of this strategically located shipyard will expand our ability to provide the services our customers need, when they need them, where they need them."

Foti added that the move was part of Vigor's larger plan to improve the company's service offerings in Alaska for existing customers in the fishing, oil and gas and marine transportation sectors as well as increase overall capacity to meet expected increases in demand from arctic drilling and the revitalization of the commercial fishing fleets in the area.