Aldubaikhi Named Bahri's Next CEO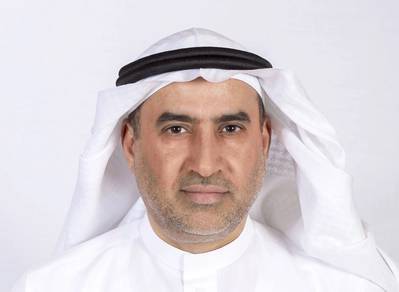 Saudi Arabian maritime transport and logistics company Bahri has appointed Abdullah Aldubaikhi as its new chief executive office.
Aldubaikhi's appointment, which takes effect January 1, 2018, comes as the company gears for a new phase of expansion following several months of growth, according to Bahri chairman, Abdulrahman M. Al-Mofadhi.
Aldubaikhi said, "My immediate priority will be charting short and long-term goals for Bahri while strengthening the company's commitment to the Saudi Vision 2030 and ensuring a positive impact on the continued growth of the global maritime sector through ambition and innovation."
Aldubaikhi joins Bahri from Saudi Agricultural and Livestock Investment Company (SALIC), where he served as CEO for six years. He previously held senior management roles at several firms, including Afwaf Investment, Awalnet and DowLog Technology Company.
Aldubaikhi is a member of the joint business councils between Saudi Arabia and the nations of
Canada
, Russia and
France
, and sits on the board of directors of several local and global companies, including Bank Alkhair, Alessa Industries, Abdullah Abdulghani & Bros. Co. W.L.L., G3 Global Grain Group (G3), and United Farmers Holding Company (UFHC). He holds an Executive MBA from the University of Oxford, and a B.Sc. degree in Electrical Engineering from the King Fahd University of Petroleum and Minerals.
Bahri presently owns 88 vessels, including 41 very large cruse carriers (VLCC), 36
chemical/product tankers
, six multipurpose vessels and five dry bulk carriers, with an additional five VLCCs on order.