IBIA Joins Trident Alliance for Global Sulphur Cap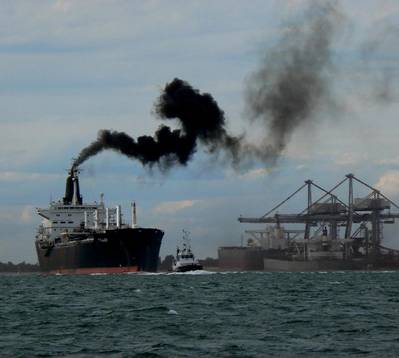 With the introduction of the 0.50% Global Sulphur Cap is drawing near and very little attention is being paid to how it will be enforced, the International Bunker Industry Association (IBIA) has joined hand with the Trident Alliance to share serious concerns about the future enforcement of the Global Sulphur Cap and also decided to work together on this important issue.
Highlighting the potential scale of the enforcement task, Anna Larsson, Chair of the Trident Alliance said: "The 0.1% sulphur limit in Emission Control Areas has now been in place for over a year, and still significant gaps in enforcement remain.
"However, the enforcement challenges of the ECA zones pale in comparison to what authorities will face at the implementation of the Global Sulphur Cap."
IBIA CEO
Peter Hall said
that consistent enforcement of the sulphur cap would be key to its success.
"By speaking with a united voice we can press for transparent and robust enforcement of sulphur regulations, which will address those that try to evade the system rather than penalise minor transgressions," said Hall. "It makes sense on so many levels to join in partnership with the Trident Alliance.
There is a growing debate in the industry over whether the 0.5 percent cap should be postponed until 2025. The International Chamber of Shipping is working with refiners to meet the 2020 target, under the assumption that the IMO will choose not to push back implementation.
Whether it does or not, the EU is pushing ahead with equivalent low-sulphur requirements out to the 200-nm line, and has its own stringent enforcement framework in place.
IBIA is a forum for all those involved in the purchase, supply and use of marine fuels, representing all the industry players from the wellhead to the engine. IBIA is committed to working with the relevant regulatory authorities to ensure that they understand the pressures on bunker suppliers and users and to help guide the regulatory process where possible.