2M Alliance's NO to Hyundai Merchant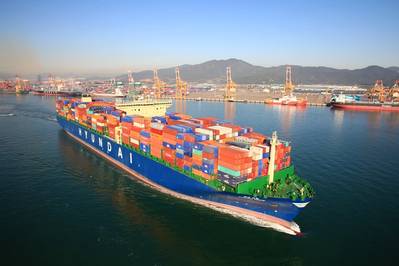 Danish shipper Maersk Line, part of A.P. Moller-Maersk, said it is no longer considering Hyundai Merchant Marine for membership in the group, reports Reuters.
This is a major blow to the troubled Korean shipping company. Membership in 2M Alliance would have guaranteed HMM a steady income during one of the industry's worst down-cycles and cut annual operating expenses by sharing ships, networks and port calls.
The world's two largest container shippers, Maersk Line and Mediterranean Shipping Co (MSC), have discussed with Hyundai since July about including the Korean shipper in the 2M alliance.
"The parties have discussed the possibility of Hyundai Merchant Marine joining 2M as an operating partner and now decided to look at other cooperation possibilities," Maersk Line press officer Michael Storgaard said.
Instead, he said, the parties are discussing the option of partnering with Hyundai through a "slot exchange and purchase agreement."
Joining the alliance was one of the preconditions set out in the debt-restructuring agreement made between heavily indebted Hyundai Merchant Marine and its creditors in May.
HMM spokeswoman Hannah Yang declined to comment on whether HMM was out of the alliance, saying that talks are ongoing.