Willard Vessel Chosen to Umpire America's Cup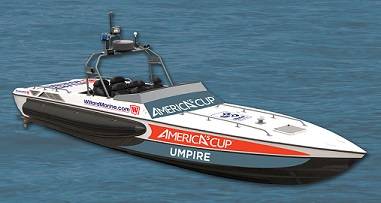 Willard Marine, Inc. of Anaheim, Calif. announced that the America's Cup Racing Association has chosen to use their 43' High Speed Interceptor RIB as the Umpire Boat for this summer's race. This year's new AC 72 Catamarans have hulls that will reach speeds over 40 knots. The Willard Interceptor was designed for high performance and can go as fast as 62 knots which is needed to keep a faster pace than the racing hulls.

Willard Marine Inc. is a leading manufacturer of fiberglass and aluminum boats for a wide variety of military, law enforcement, and commercial customers. Manufacturing boats of unmatched quality since 1957, Willard Marine has a history of product excellence and technological innovation.

The America's Cup begins July 4, and runs through September 21, 2013. All the action will take place out on the San Francisco Bay in Northern California.