Diana Shipping Inc. Announces Time Charter Contract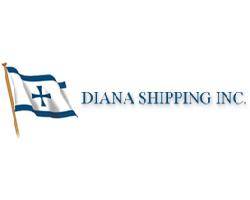 Also Announces Filing of 2010 Annual Report
ATHENS, Greece, April 5, 2011 (GLOBE NEWSWIRE) -- Diana Shipping Inc. (NYSE:DSX), a global shipping company specializing in the transportation of dry bulk cargoes, today announced that it has entered into a time charter contract with Hyundai Merchant Marine Co., Ltd., Seoul, South Korea for one of its Panamax dry bulk carriers, the m/v Danae, at a gross charter rate of US$15,600 per day, minus a 5% commission paid to third parties, for a period of minimum twenty-three (23) months to maximum twenty-five (25) months. The charter is expected to commence by the end of April, 2011.

This employment is anticipated to generate approximately US$11 million of gross revenue for the minimum scheduled period of the charter. The m/v Danae is a 75,106 dwt Panamax dry bulk carrier built in 2001.

Separately, the Company also announced today that it has filed its 2010 Annual Report on Form 20-F with the United States Securities and Exchange Commission on March 31, 2011. The report is available for download on the Company's website, www.dianashippinginc.com. Any shareholder may receive a hard copy of the Company's complete Annual Report, which includes the Company's complete 2010 audited financial statements, free of charge upon request.

Source: Diana Shipping Inc.