Jensen Maritime Makes New US Gulf Office Appointment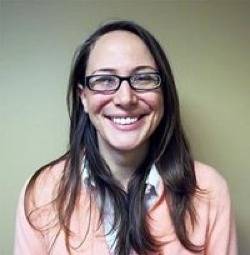 Jensen Maritime Consultants, a Crowley Maritime Corporation subsidiary firm. hires Lauren Gulkus as Senior Administrator.

Reporting to General Manager Sergio Fifi, she is the latest in a string of recent hires positioned to fully staff this new office with industry leading expertise. 
In her new role, Gulkus will be responsible for project and departmental administrative duties while also assisting in the development and documentation of business procedures. She will also support Jensen's ongoing sales and marketing efforts.

Gulkus graduated from Arcadia University with a bachelor's of arts in chemistry and biology. Before joining Jensen, she worked as an operations coordinator at Toxic Litigation Group, a customs compliance associate at Teva Pharmaceuticals USA and a customer service associate at Philadelphia Insurance Companies.

"We are agreesively continuing the growth of our New Orleans office through the hiring of skilled professionals like Gulkus," said Fifi. "She will be instrumental in office and administrative operations that will further our ability to do what we do best –vessel designs that are efficient to build and extraordinary to operate."

Jensen's strategic third office in New Orleans places the company in close proximity to many important customers and shipyards in the U.S. Gulf, as well as to Crowley's Houston-based solutions group, a Project Management Organization (PMOrg).