Marseilles, France, FOS Port Leadership Appointments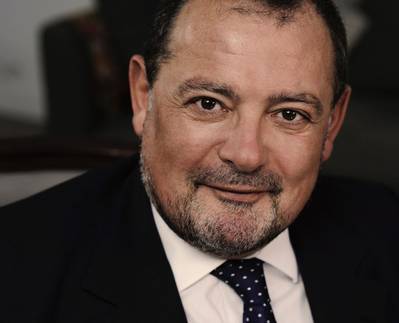 The Marseilles FOS port authority's supervisory board has backed a French transport ministry proposal nominating Port of Dunkirk head Christine Cabau Woehrel as the new CEO in Marseilles. There is also a new chairman and deputy chairperson.

Backing for the CEO's nomination came when the supervisory board launched its latest five-year term by also electing a chairman and deputy chairman from the 17-strong line-up of governmental, industry, business and staff representatives. The CEO's appointment will be ratified by a ministerial decree.

The new chairman is 54-year-old financier Jean-Marc Forneri, who has served on the board since it was formed in 2009. M. Forneri has been the founder chairman of leading French mergers and acquisitions specialist Bucephale Finance since 2004. He previously held high-profile posts with ski equipment manufacturer Rossignol, the Worms conglomerate and the Credit Suisse banking group. He has also acted as a political advisor on industry and finance since the 2008 world economic crisis.

The deputy chair is supervisory board newcomer Delphine Andre, 47, chairman and managing director of the Charles Andre Group, the logistics, cleaning services and hotels company founded by her grandfather in 1932. She has led the group since 2002 after previously working as a barrister.



Delphine Andre

Background
The French port reforms of 2008 established a three-tier management structure of executive, supervisory and development boards. A maximum of three further executive directors will be nominated by the new CEO for approval at an impending meeting of the supervisory board. Membership of the renewed development board – composed of port professionals, union representatives and local authorities – will also be finalised in the coming weeks.

In other port news:
The Renault-Nissan car plant in Tangiers, Morocco, has chosen Marseilles Fos and automotive logistics specialist TEA – part of the Charles Andre Group – to handle imports of its Dacia brand for the French market.