Maersk Line Asia Pacific Appoints Gray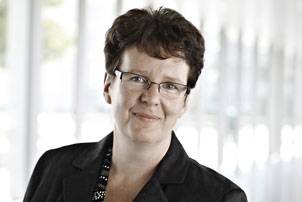 Maersk Line announced the appointment of Katie Gray as the new Regional Process Excellence Manager for the Asia Pacific region. Katie will be overall responsible for driving a portfolio of Process Excellence (PEX) strategies, initiatives and plans through effective end-to-end project and change management.

Katie assumes her new role with immediate effect and is based in Singapore, reporting to Jesper Praestensgaard, Chief Executive of Maersk Line Asia Pacific.

Katie joined Maersk Line in 1994, holding various positions in the United Kingdom and Copenhagen. She has been involved in PEX projects since 2007, leading and participating in a number of successful initiatives, as well as coaching others to PEX Green Belt certification. Prior to her latest appointment, Katie has, in her position as PEX Project Manager, been heavily involved in the global roll-out of a new and high-impact business process in Maersk Line.