Beam Granted Approval for Iridium Extreme Docking Station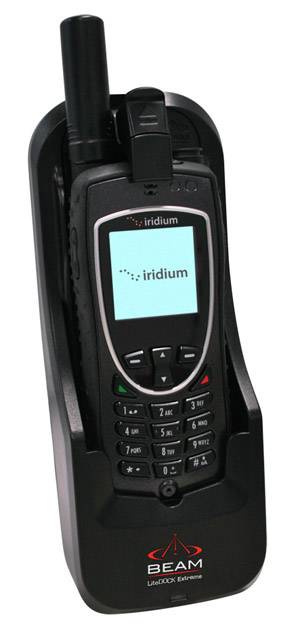 Melbourne, Australia - Beam Communications Pty Ltd., a wholly owned subsidiary of World Reach Limited, announced that it has received certification by Iridium Communications Inc. for use of Beam's LiteDOCK docking station for the Iridium Extreme® satellite phone. Iridium is the operator of the world's furthest reaching communications network.

With the release of Iridium Extreme, Beam Communications has developed a range of next-generation docks to complement the phone's functionality and features. The Beam LiteDOCK docking solution extends the functionality of the Iridium Extreme so that it can be used for voice, data and tracking services indoors, in-vehicles, on vessels and in other remote locations. The PotsDOCK provides features such as external GPS connectivity, the ability to use standard telephone equipment, such as corded or cordless handsets, and integration with a PBX for in-building or on-vessel use.

"Iridium communications devices and services are more vital than ever in the global communications infrastructure," said Greg Ewert, executive vice president, global distribution channels, Iridium. "This is because of the ability of innovative partners, such as Beam, who make it possible to communicate through our network anywhere on Earth with tools which make connectivity possible where it was never before imagined."

This new Iridium Extreme docking solution by Beam has been specifically designed to meet market needs for land, sea and air applications, and will interface straight out of the box with the tracking and SOS capabilities of the Iridium Extreme handset and the Beam MyBuddy service. Beam plans to market three specific models in its docking solutions suite, including its LiteDOCK, PotsDOCK and DriveDOCK (all found at www.extreme9575.com).