U.S. Coast Guard Approvals for PYPLOK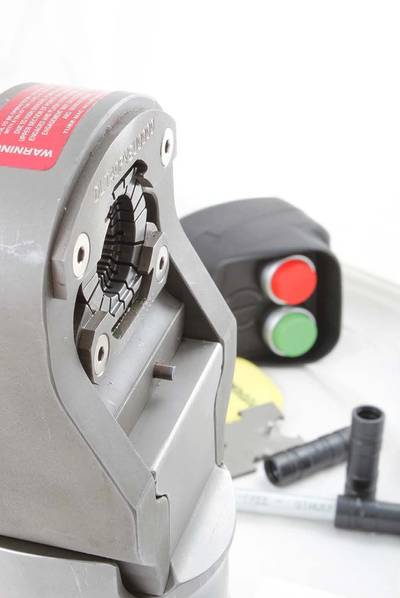 PYPLOK Receives United States Coast Guard Acceptance Letter Extending Product Use in New Vessel Applications.

W&O, a global supplier to the marine and marine offshore markets for pipe, valves and fittings, valve automation, and engineered solutions, is excited to announce the United States Coast Guard (USCG) has issued an acceptance letter for PYPLOK® mechanical fittings, a Tube-Mac® Piping Technologies Ltd., product line, approving its use in a wide range of applications onboard vessels. In order to be considered for the additional application approvals, PYPLOK has successfully passed national and international pressure and fire test standards.

The Tube-Mac PYPLOK Mechanically Attached Fitting System is an alternative to threaded, welded, or brazed joints. The PYPLOK system features an external 360-degree radial swaging process that compresses the fitting onto the pipe or tube, which results in a permanent, leak-tight joint. The system's unique non-metallic O-ring sealing characteristics make it ideal for medium to high pressure gaseous and fluid systems.

PYPLOK mechanical fittings, composed of carbon steel, stainless steel and copper nickel, are now approved for use in the following shipboard applications, as afforded by 46 CFR 50.20-50(b):

• Potable Cold and Hot Water
• Machinery Sea Water Cooling Inboard of the Sea Valve
• Hot and Chilled Water for Air Conditioning
• Bilge and Ballast Systems
• Cargo Oil Systems
• Fire Main/Sprinkler/Foam Systems
• Fuel and Lubricating Oil Systems
• Domestic Sanitary Drains and Deck Scuppers
• Compressed Air
• Hydraulic System

"The USCG acceptance letter for the PYPLOK fitting system will provide additional benefits to the customer as it is approved for expanded use onboard a vessel," said Pete Nimick, W&O Piping Systems Product Manager. "This product line can provide a 70-percent time savings on installation versus a traditional weld socket system, which ultimately results in cost savings to the end user." W&O is the exclusive distributor of PYPLOK to the marine industry in the U.S. and Canada and was recently appointed as the distributor for the marine shipbuilding industry in Turkey.

"The USCG acceptance letter is something we have been working toward and are excited to receive," said Tube-Mac Vice President of Global Business Development, Chris Peitchinis "We believe that PYPLOK is the most economical and efficient way of joining pipes or tubes. The fittings are installed cold and safe without the hazards of welding. It reduces costs, enhances quality, and provides a leak free, reliable connection." The PYPLOK system will be featured at the International WorkBoat Show in New Orleans, December 3-5, at the W&O booth, number 2118. Customers will have the opportunity to see the product first-hand and speak with a W&O product manager about the fittings and the benefits this system can provide.