Update #40: Assessment Complete, Kulluk Stable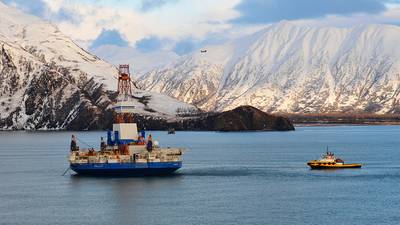 Unified Command confirmed the following information:
The Kulluk remains in stable condition and there are no reports of any release.
The underwater assessment of the Kulluk drilling vessel has been completed and that data is now being analyzed.
Unified Command continues to work with the Kodiak Crab Alliance Cooperative to put mitigation measures in place that will reduce potential impacts to the fishery during the upcoming crabbing season.
A map detailing the location of Kulluk and its support vessels has been developed to aid the Kodiak Crab Alliance Cooperative during the Tanner Crabbing season. Click here for the map, which has been published on the Kulluk Response website (www.kullukreponse.com).
Unified Command's priorities continue to be the safety of all personnel and the environment.