Autonomous Ships, Opportunities & Challenges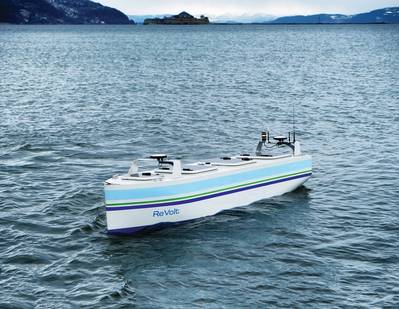 Maritime autonomous surface ship ("MASS") technology continues to advance at a rapid pace around the globe. Although it's not being embraced as quickly in the United States commercial market as other parts of the world, U.S. industry professionals and regulators look forward to continued development and implementation as a means to improve efficiency and safety.

Opportunities
The U.S. Maritime Administration ("MARAD") hosted "Achieving Critical MASS: Spotlight on the U.S. Vessel Automation Industry" July 22 and 23, 2019, encouraging discussion between U.S. industry leaders and automation technology providers. With an impressive and wide-ranging slate of speakers, topics included the current state of technology, benefits and challenges of automated systems, the business case for automation, and the workforce of the future.
Completely unmanned, automated vessels operating in international trade will not likely be seen for years to come, and may not ever be possible for some vessel types. However, smaller unmanned vessels are being tested and put into service regionally and automation technology is being integrated in some form on all vessel types and services.
The capability to operate unmanned is a particularly attractive option for vessels involved in operations that are dangerous or tedious, such as oil spill response vessels, fire boats, and rescue boats. Automation technology installed on a spill response vessel will soon be trialed in Portland, Maine to demonstrate the value of MASS technology and ability to continue response operations in situations when crew is not yet available or would be in danger due to toxic fumes or other safety hazards involved in a response. Automation technology is also being used on search and rescue vessels to improve efficiency of search operations and response time. Other vessel types that may benefit from unmanned capability include survey vessels, tugs, and vessels that are on relatively short, dedicated routes.
Use of automation technology does not necessarily mean reduction or elimination of the crew. While elimination or reduction of crew provides attractive cost savings, vessel owners indicate that there is also value in reduction of risk. Many of the products showcased at the Achieving Critical MASS conference are being used to augment instead of replace crew. In an industry where the vast majority of casualties are caused by human error, automation has great potential to avert these casualties. Automation technology can improve situational awareness and permit transfer of some decision making to automated functions to enable the fastest possible response in a quick changing environment.
Advanced automation, and specifically unmanned vessels, has also been touted as the ultimate vessel type for environmental protection. Unmanned vessels generally operate with cleaner power systems, such as batteries or diesel electric. Because there is no crew, none of the hotel services are needed, such as sewage systems, and no garbage is generated.
The technology being developed for use on vessels is also being tested in ports. These land-based systems are said to assist in use of automation on vessels, as well as provide a number of benefits to the port, including improved security and vessel traffic monitoring.

Challenges
Implementation of automated systems is not without its challenges. Neither U.S. nor international regulations were drafted with automated vessels in mind and vessel owners must find a way to fit within the framework of existing regulations. This can be particularly challenging when a reduction or elimination of crew is sought. Issues such as who is in charge of an unmanned vessel, how to maintain a proper lookout through automated systems, and how to determine safe manning levels when automated systems are involved, among other issues, remain to be solved.
The International Maritime Organization ("IMO") Maritime Safety Committee is working to address the rapid development of MASS and initiated a Regulatory Scoping Exercise in July 2017. The exercise involves an in depth review of existing IMO instruments to determine how they must be adapted to accommodate autonomous vessels in the future. Although the exercise is expected to conclude in 2020, it will likely be years before changes to IMO instruments come into effect. In the meantime, the Maritime Safety Committee approved interim guidelines in June 2019 to assist Administrations and industry in conducting MASS trials.
Speaking at the Achieving Critical MASS conference, Deputy Maritime Administrator Richard Balzano stressed that the U.S. Coast Guard was very willing to work with the maritime community in determining a path forward for use of automation technology. The U.S. Coast Guard already has regulations and policy in place addressing use of automated systems to replace personnel or reduce overall crew requirements. These regulations and policy have been used in the past to achieve crew reductions in both engine and deck departments. However, as crews are reduced further, there becomes potential conflict with other existing U.S. and international regulations, particularly related to watch and watchstander requirements. In addressing these novel questions, it is imperative for innovators, industry, and regulators to work together to determine a path forward for MASS technology in the United States.
In addition to regulatory hurdles, use of MASS technology poses social challenges. Reductions in crew can mean a reduction in cost. To the maritime labor community, however, it means fewer jobs. Although officers may find jobs ashore overseeing autonomous vessel operations that are in many ways comparable to their shipboard positions, ratings are not as likely to find similar positions ashore. On the other hand, Balzano noted that the United States is currently in a mariner shortage and would need at least 1,800 more mariners to operate surge sealift ships if activated. He suggested that automation technology could help reduce manning requirements for these vessels and negate the mariner shortage.
Another challenge is earning trust. The trust of society, regulators, and of the shipowners and operators themselves. As with any new technology, trust will build slowly over time as reliability is proven over and over again. Automation technology will go from assisting crew operations and situational awareness to allowing fewer crew to do more, to permitting remote operations, to allowing fully autonomous operations. The rate at which the cycle progresses will vary widely based on the type of vessel and regulators involved.
The maritime industry is constantly evolving. In a relatively short history, we went from sail, to steam, to diesel. We went from break bulk to colossal container ships. Change is coming yet again in the form of advanced vessel automation technology.
About the Author: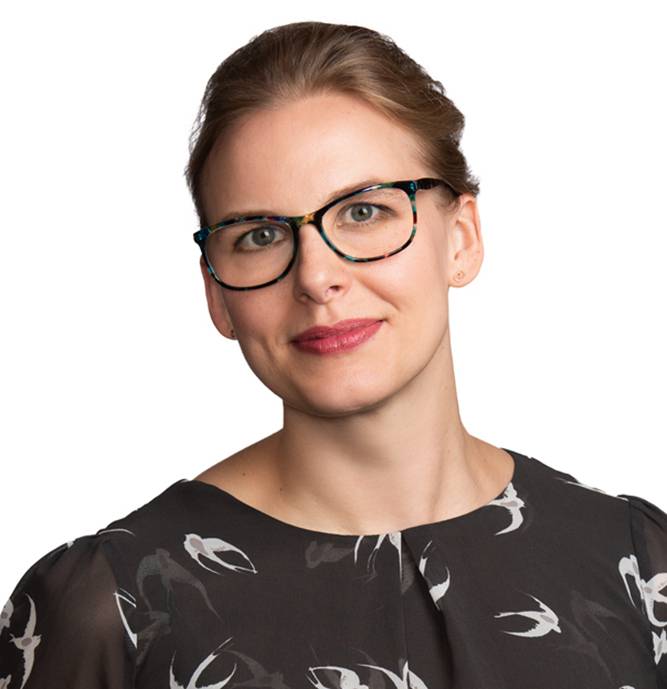 Dana Merkel is an associate at Blank Rome LLP and prior to joining Blank Rome, she worked through the International Organization of Masters, Mates, and Pilots as a Third Mate and Qualified Member of the Engine Department ("QMED") for several international shipping companies in the container, dry bulk, and tanker segments of the industry.