Baltic Index Losing Streak Continues as Capesize Rates Drag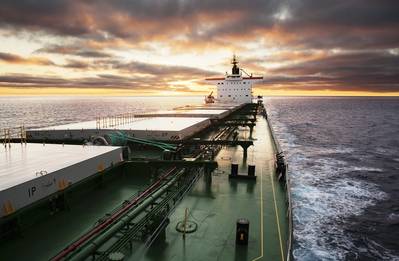 The Baltic Exchange's main sea freight index, tracking rates for ships transporting dry bulk commodities, fell for the eighth consecutive session on Thursday, pressured by weakness in the capesize segment.

The overall index, which factors in rates for capesize, panamax and supramax shipping vessels, fell 73 points, or 5.6 percent, to 1,231 points, its lowest since June 4.

The capesize index declined for the seventh straight session, tumbling 221 points, or 11.2 percent, to 1,747 points - also its lowest since June 4. Capesize rates have been pressured by subdued iron ore imports by China and production disruption in Western Australia, said Randy Giveans, vice president, equity research at Jefferies.

China's imports of iron ore fell to a four-month low in October, customs data showed on Thursday. BHP Billiton expects some interruption to its Australian iron ore exports after a nearly 3-km-long train loaded with the commodity was forcibly derailed this week after running away en route to a key shipping hub.

The capesize index dropped 14.3 percent on Wednesday, marking its biggest one-day percentage fall since Jan. 2 Average daily earnings for capesizes, which typically transport 170,000-180,000 tonne cargoes such as iron ore and coal, decreased by $1,672 to $13,287.

Current indications are that the downward market trend in the capesize segment will continue in the coming days, ship broker Fearnleys said in a weekly report on Wednesday. The panamax index shed 15 points, or 1 percent, to 1,496 points, its lowest since Aug. 17.

Average daily earnings for panamaxes, which usually carry coal or grain cargoes of about 60,000 to 70,000 tonnes, fell by $122 to $11,985. The supramax index eased 8 points to 1,013 points.
Reporting by Brijesh Patel