Baltic Index Marks First Gain in 13 days on Higher Capesize Demand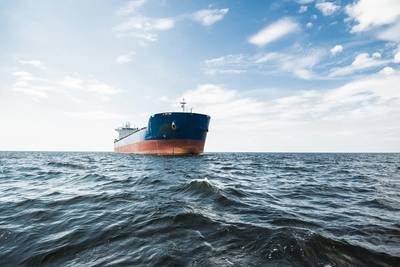 The Baltic Exchange's main sea freight index, tracking rates for ships transporting dry bulk commodities, snapped its 12-day losing streak on Thursday, powered by a rise in demand for capesize vessels.
* The overall index, which factors in rates for capesize, panamax and supramax shipping vessels, gained 11 points or 1.1 percent - after falling 12 sessions in a row - to 1,020 points.
* The capesize index marked its first gain in 12 days, rising 7.1 percent, or 67 points, to 1,007 points.
* "The fourth quarter does deliver solid volumes to the market – and it seems as if the recent weakness was a bit of 'overshooting' on the downside," said Peter Sand, chief shipping analyst at industry lobby group BIMCO.
* "Having said that – the capesize sector is not happy about the stalling Chinese iron ore imports," Sand said.
* China's imports of iron ore dropped to a four-month low in October, customs data showed on Nov 8.
* Average daily earnings for capesizes, which typically transport 170,000-180,000 tonne cargoes such as iron ore and coal, increased $471 to $8,458.
* "Every time the Capesize index falls below the Panamax and Supramax index it signals that a bottom is in with a rebound very likely to follow shortly," ship broker Fearnleys said in a weekly report on Wednesday.
* The panamax index shed 18 points, or 1.2 percent, to 1,466 points, its lowest since Aug. 16.
* Average daily earnings for panamaxes, which usually carry coal or grain cargoes of about 60,000 tonnes to 70,000 tonnes, fell by $147 to $11,731.
* The supramax index eased 12 points to 970 points.
(Reporting by Brijesh Patel in Bengaluru)