Seadrill Files Chapter 11 Bankruptcy Protection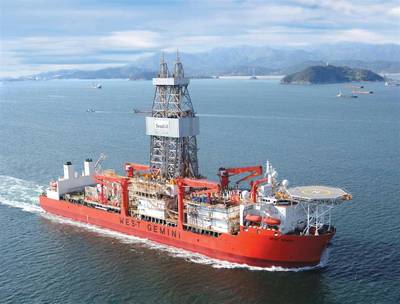 Seadrill Limited, one of the world's largest offshore drilling companies, has filed for Chapter 11 bankruptcy protection at the Southern District Texas court, Reuters reported.
The indebted oil rig firm controlled by Norwegian
billionaire John Fredriksen
is seeking to restructure its roughly $10 billion debts as the petroleum industry continues to grapple with low prices.
Seadrill announced that the court overseeing the Company's chapter 11 restructuring proceedings has granted the relief requested by the Company in its key first-day motions related to ordinary course business activities.
The approved motions give the Company the authority to, among other things, continue to pay employee wages and benefits without interruption, continue to utilize its cash management system and continue to pay all suppliers and vendors in full under normal terms.
The Reuters report said that deal with a consortium of investors, as well as bank lenders and many of its bondholders, will bring in more than $1 billion in fresh funding and aims to allow the firm to maintain its fleet of drilling units and pay creditors and staff.
However, its shareholders will see their stakes heavily diluted. "Holders of Seadrill common stock will receive approximately 2 percent of the post-restructured equity," Seadrill said in a statement published late on Tuesday.
More than 97 percent of its
secured bank lenders
, including DNB,
Danske Bank
and Nordea, supported the deal, as did approximately 40 percent of bondholders and a consortium of investors led by Fredriksen's Hemen Holding Ltd.