Beijing Must Obey Ruling on Sea Dispute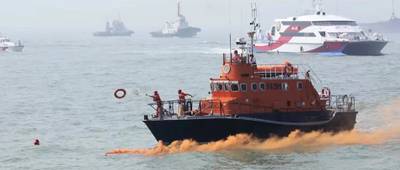 China has to comply with any ruling on competing territorial claims with the Philippines in the South China Sea even if it will not take part in case before Hague court, opined Philippine judge, reports Bloomberg.
Philippine Supreme Court Justice Antonio Carpio said that it doesn't matter if China doesn't appear, if the tribunal finds that there is jurisdiction, the tribunal will proceed. His country doesn't want anyone, any state to resort to armed force in settling this dispute, he affirmed.
Earlier in January 2013, China has refused to participate in the case before the Permanent Court of Arbitration in The Hague that the
Philippines brought
.
Meanwhile, Japan called for international laws to be respected in territorial disputes, as it hosted a symposium in the latest bid to corral global opinion over its rows with China.
"In recent years, we have seen an increase in the frictions and tensions in the seas of Asia," Foreign Minister Fumio Kishida said.
China rejects international mediation and has said the dispute can only be resolved through bilateral negotiations. Disputes over the waterway are mounting as Asian neighbors push back against Chinese moves to assert claims to almost the
entire South China
Sea, one of the world's busiest shipping lanes rich in marine resources.
However, Chinese President Xi Jinping has told the head of Vietnam's ruling Communist Party he treasured the two nations' traditional friendship, but disagreements needed careful handling to ensure regional stability amid an ugly dispute.
Anti-Chinese violence flared in Vietnam last year after a $1-billion deep-water rig owned by China's state-run CNOOC Oil Company was parked 240 km (150 miles) off the coast of Vietnam in the South China Sea.