Cosco to Raise $2 billion to Build Ships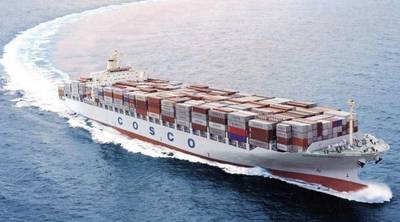 Chinese container carrier Cosco Shipping is thirsty for expansion and will raise CNY 12.9billion (USD 2billion) in new capital, according to Reuters report. The money will go to the construction of 20 new vessels.
The carrier will use the raised fund to fund the building of six 21,237 TEU ships and five vessels of 20,119 TEU, with the remaining nine comprising five 13,800 TEU and four 14,568 TEU ships.
The container shipping industry entered a period of recovery this year after a prolonged slump, which has prompted shipping lines to contemplate new ship orders, says the Reuters report.
Meanwhile, the Chinese shipping giant reported a profit of 2.7 billion yuan for the nine months to September, after making a loss of 9.2 billion yuan over the same period last year.
Having flagged that it would post a profit earlier this month, it also posted revenues of 67.6 billion yuan as a global recovery in freight rates gathers pace.