BMA Appoints Hutchinson as MD, CEO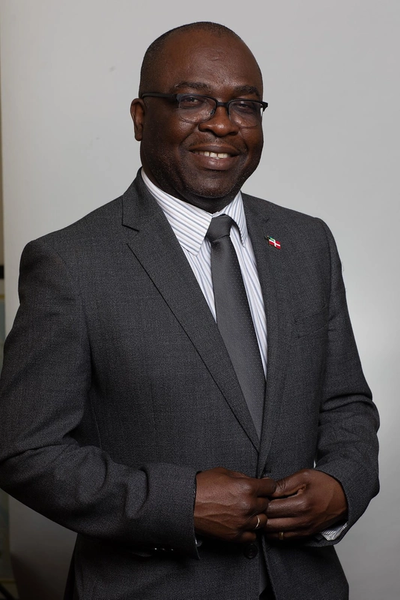 The Bahamas Maritime Authority (BMA) announces the appointment of Captain Dwain E. Hutchinson as its Managing Director and Chief Executive Officer. Captain Hutchinson succeeds Commodore Davy F. Rolle, who stepped down as Director last year.
Captain Hutchinson is a proud Bahamian from Nassau, New Providence island, where he completed his tertiary education before commencing his maritime studies in Scotland at Glasgow College of Nautical Studies. Qualified with a UK Master Mariner (Unlimited) STCW Certificate of Competency, his seagoing career spanned fourteen years with services on a variety of ships - including bulk carriers, tankers, ore-bulk-oil carriers, general cargo and container ships, ferries and passenger / roll-on roll-off ships. Captain Hutchinson has been employed with the BMA for over two decades, where he has served in various executive and managerial capacities.
Coupled with his seagoing experience, Captain Hutchinson brings to this post a broad and deep list of qualifications and accomplishments. These include: Bachelor of Science (Honors), UK Master Mariner (Unlimited), Master of Business Administration, Post Graduate Certificate in Legal Studies, International Ship and Port Facility (ISPS) Company Security Officer qualification, International Safety Management (ISM) Systems Auditor, ISO 9001 Lead Auditor, IMO Member State Auditor and STCW Auditor and Examiner.
During his tenure with the BMA, Captain Hutchinson has assumed a wide variety of management and leadership roles and responsibilities, including, for the past year, Acting Director and Chief Executive Officer of the BMA. In representing The Bahamas, he has become a well-known and respected figure in the maritime industry, and served in a number of high level international and regional capacities.
Among his many responsibilities have been the following:
Head of The Bahamas delegation at various International Maritime Organization (IMO) and International Mobile Satellite Organisation (IMSO) meetings
Head of BMA delegation to consultative meetings with Maritime Administrations, incl. European Union, United States Coast Guard, and industry / shipowner groups
Designated BMA liaison / point of contact, for Bahamas flagged passenger / cruise vessel matters
Head, The Bahamas delegation at International Labor Organization (ILO) on matters relating to Maritime Labor Convention 2006 (MLC)
Chairman, IMO Implementation of IMO Instrument (III) Sub-Committee, Chairman, IMO Flag State Implementation (FSI) Sub-Committee
Governor, IMO World Maritime University's Executive Board of Governors
Vice-Chairman, Caribbean Port State Control Committee (CPSCC)
Vice-Chairman, IMO 24th Assembly Technical Committee
Chairman, Caribbean Port State Control Committee (CPSCC) Technical Committee, Chairman, CPSCC Finance & Administration Committee
The Bahamas Maritime Authority administers one of the world's leading ship registries, including some of the world's largest and most sophisticated vessels, and the world's largest passenger ship fleet. Today, there are more than one thousand five hundred vessels flying The Bahamas Flag, at home, and in the far-flung corners of the globe.