BMT Acquires OBEG Fire Investigators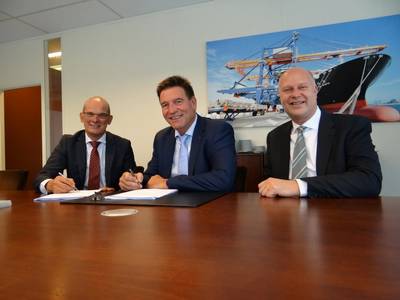 BMT announced it has acquired OBEG, a fire investigation group based in the Netherlands.
OBEG was founded and built by Erik Overtoom who has over 25 years' experience in forensic fire investigation of public property, industrial and marine fires. Overtoom is also head of the Dutch chapter of the U.S.' IAAI (International Association of Arson Investigators), and head lecturer at the Dutch Fire Academy.
The company started trading in 2011 and has experienced significant growth thanks to increasing customer demand within the domestic and international insurance market, as well as the legal sector, including courts, and property owners. OBEG is often called as an expert witness in criminal and civil courts.
Yrjo Migchelsen, BMT's head of fire investigation, said, "Having Erik and his team of consultants joining BMT has been a great desire ever since we started working with them. This is a very special day for BMT, and an important step towards expanding our marine business nationally and internationally, as well as in fire investigation in private property and industry."
Following the acquisition by BMT, OBEG will continue to trade under its own name for a period of two years and offer its services as usual. Overtoom will remain the focal point of his customers in the Netherlands.
Overtoom commented, "The success of my business over the past years has been beyond all expectations, and I am extremely grateful for the support I have received, both from my customers and from the people at BMT. Merging OBEG with BMT will not only significantly boost our capacity in handling the ever-increasing number of assignments OBEG is granted, but also, and most importantly, it will add capability through BMT's almost unlimited resource of technological know-how."