Veson Moves to Boston's Back Bay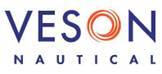 Veson Nautical, a provider of maritime commercial management and trading software solutions, announced that the company has moved into a 20,000 square foot space in the Back Bay Area of Boston, at 500 Boylston Street.

Veson, which has won several workplace awards this year, including top small company to work for by Inc. Magazine, has been growing dynamically over the last several years. This is the company's third expansion in seven years.

Architect Belinda Watts of Watts O'Keefe Studio designed the space at 500 Boylston with input from a panel of Veson employees, and workspace design by Roger Kaufman and Sara Boyce of Environments at Work. The new office was developed with an urban plan, incorporating a hierarchy of boulevards, streets and open spaces. At strategic locations, narrow passages intersect the grid of the plan and provide dramatic framed views of Trinity Church and 500 Boylston's courtyard. As in the city, there is a delicate balance between the private and public realm.

The space highlights features such as direct lighting for all employees; "Smart Desks," which can be electronically raised and lowered to allow people to determine their preference of sitting or standing while working; and a combination of sound-minimizing flooring to help reduce noise. Additionally there is a lounge called "The Percolator," with floor-to-ceiling glass white boards to accommodate group design and brainstorming; private spaces for quiet and solitary concentration; and an open kitchen, where lunch is served to the entire company several times a week.