Bourbon in Red Ink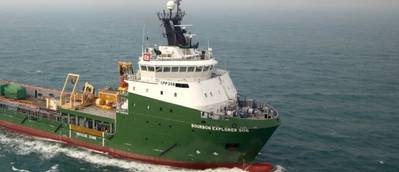 French offshore vessel provider Bourbon Offshore recorded a bigger loss of EUR 576.3 million for 2017 in 2017 when compared to EUR 279.6 million for 2016 dragged down by lower revenues and vessel impairments amid a third year of cyclical downturn.
The net loss at EUR 576.3 million, including €277 million in provisions for asset impairment and non-recurring expenses, €167.2 million of which for the non-smart fleet
"Bourbon s teams carried off a solid operating performance in 2017 thanks to their focus on security, cost control initiatives and the fleet's technical reliability. Performance in terms of free cash flow generation is equally sound in the crisis environment that has faced all oil & gas industry players for the past three years," said Gaël Bodénès, Chief Executive Officer of
Bourbon Corporation
.
Gaël added: "On the basis of our experience as a leader, we aspire to change our business model for
more integrated services
, to capitalize on the digital revolution to connect our fleet and to make our new organization less centralized and more agile. Positioning our company to take advantage of the recovery under optimum competitive conditions following the cyclical downturn: this is the essence of our #BOURBONINMOTION strategic plan, presented last month and currently being implemented."
The continued downswing in activity in 2017 led to the working fleet being reduced to 334 vessels and the number of stacked vessels being increased by an extra 52 units.
Adjusted revenue amounted to €860.6 million, down 21.9% on the previous year. This was due to a working fleet utilization rate that was stable at 82.4%, and a fall in the average daily rate of around $1,000/day to $8725.