Blazing Container Ship 'Hansa Brandenburg' Abandoned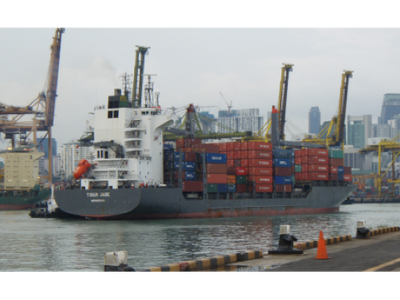 The 2002-built Liberian-flagged ship, operated by German company Leonhardt & Blumberg, was abandoned by the crew 200-miles NE of Mauritius after a fire spread from a container to engulf the ship's superstructure.
Unable to control the fire the crew of 17 was rescued by AMVER participating container ship Donau Trader, and as of 17, July the Hansa Brandenburg was adrift in the Indian Ocean still ablaze.
The 1740 teu capacity geared container ship was on passage from Singapore to Durban at the time of the accident.