Brazilian Soya Bean Exports Soar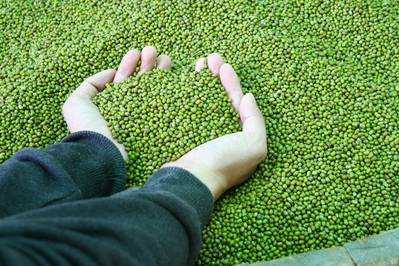 According to a research note from BIMCO, Brazilian soya bean exports are up 85.2% in the first two months of 2019, this following a record high exports in 2018 of 83.6 million tonnes, which was a 22.7% increase from 2017.
According to BIMCO, 2019 has seen the highest ever export of soya bean during the month of February. Exports totaled 6.1 million tonnes, a 112.6% increase from the 2.9 million tonnes exported in February 2018. Strong demand, in particular from China, the world's largest soya bean importer, and an early harvest are behind this large increase.
"As predicted by BIMCO earlier in the year, Brazilian soya bean exports started earlier this season, with much higher exports in particularly in February. Brazil has managed to ramp up its exports to China in response to its increased demand for non-US soya beans following the start of the trade war," said Peter Sand, BIMCO's Chief Shipping Analyst.
Of the 8.2 million tonnes exported by Brazil in the first two months of 2019, 7 million tonnes have been sent to China, twice as much as was sent in the first two months of 2018 (3.5 million tonnes). The proportion of Brazilian soya bean exports going to China has been increasing in recent years, from 32% in 2005 to 82.3% in 2018.
Compared to the first two months of 2018, Brazilian soya bean exports have employed an extra 51 Panamax loads (75,000 tonnes) or 3.8 million tonnes. Of these, 47 loads (3.5 million tonnes) are sailing to China, further increasing the tonne mile demand generated by Brazilian soya bean exports.
"The recent upturn in Panamax and Supramax earnings is likely to be linked to the start of the Brazilian soya bean exporting season. The large volumes being exported, in particular to China have driven up the demand for the mid-sized dry bulk vessels," says Peter Sand.
Mid-February saw the Baltic Dry Index fall to 595, and although Capesize earnings have continued to fall, the smaller vessel sizes seem to have overcome the worst. Panamax earnings are up from $4,435 per day on 4 February 2019 to $7,454 per day on 7 March 2019. Similarly, Supramax earnings rose from $4,544 per day on 6 February 2019 to $8,474 per day on 7 March 2019.
(Source: BIMCO)