#BTC100 History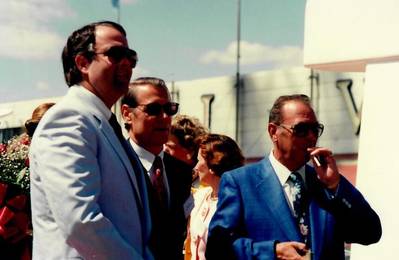 In 1993,
Bouchard Transportation Co.
christened the B. No. 230, which was the first double-hulled barge to enter service in the United States. Joined together for this milestone celebration was (pictured left to right): Mr. John Dane III, former President/CEO, Halter Marine Group Inc.; Mr.
Gerhard Kurz
, former President, Mobil Shipping and Transportation Company (MOSAT), a Mobil Oil-affiliated company; and Mr. Morton S. Bouchard Jr., former Chairman, BTC.
The July 2018 edition of Maritime Reporter & Engineering News will feature a special "Bouchard Transportation Co. Celebrates 100 Years" magazine. For more information contact: Greg Trauthwein, trauthwein@marinelink.com, t. 516-810-7405.