Safe LNG Bunkering: OGP & ISO Issue Draft Guide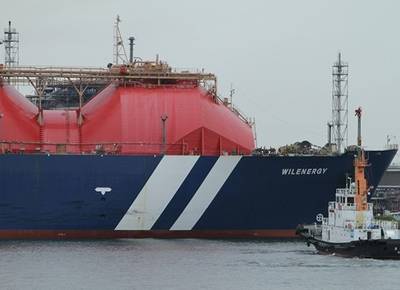 OGP (International Association of Oil and Gas Producers) and ISO (International Organization for Standardization) have released their interim draft in response to industry uncertainties associated with trade regulations (EU and US) and their applicability to standardisation in the oil and gas sector. Excerpts as follows:
The authors explain that there is an industry need to provide guidance for the equipment, systems, procedures and training for those parties engaged in the delivery of LNG as fuel to ships. Although there is some national experience in this activity, the intent of this Technical Specification is to help standardize the interface between the ship and the fuel supply facilities to ensure that a LNG fuelled ship can refuel in any port around the world with LNG fuel supply facilities.

Further they recognise that there is an urgency for this guidance to be in place and also that the solutions available are still at a relatively early stage of development and deployment.
Accordingly this document has been issued for pre-standardization purposes with the intent to expand and update the document on a frequent basis as industry experience grows and to be developed into an ISO International Standard.
Scope
The objective of the Technical Specification is to provide guidance for the planning and design of the bunkering facility, the ship/bunkering facility interface, procedures for connection and disconnection, the emergency shutdown interface, and the LNG bunkering process control, and thereby ensuring that an LNG fuelled ship can refuel with a high level of safety, integrity and reliability regardless of the type of bunkering facility.

The interface comprises the area of LNG transfer and includes manifold, valves, safety and security systems and other equipment, and the personnel involved in the LNG bunkering operations.

The document can be downloaded at: http://www.ogp.org.uk