Metso Enters Globe Valve Business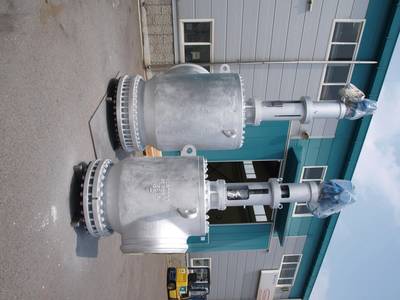 Metso has strengthened its offering for customers in oil and gas and power by acquiring a globe valve technology and service company, Valstone Control Inc. in South Korea (Valstone). The acquisition enables Metso to expand its offering for the oil and gas and power industries with globe valve technology, which plays a key role in most critical processes with extreme pressures and temperatures.
Valstone Inc. is a privately-owned globe valve and service specialist company. Valstone has an established customer base in Korean engineering, procurement and construction (EPC) companies and in domestic South Korean petrochemical and power generation industries.
Valstone's globe valves add to Metso's current wide portfolio of control valves, making Metso one of the strongest control valve suppliers.
Metso has ambitious targets to develop its valve business and services. This acquisition is preceded by a series of investments in its global offering and presence, also testifying to Metso's commitment to growth. Last year, Metso opened a new valve technology center in Finland. In 2010 Metso, opened a new valve facility in Shanghai, China, and is currently expanding its valve production premises in the U.S., as well as building a new supply and service center in Vadodara, India. Additionally, Metso has high-class industrial valve facilities in Brazil and Germany.
"This is a strong message for our customers globally. We are in the business with a long-term strategy to continuously improve our technology offering and services to benefit our customers, who are facing increasing operating pressures and demand for more advanced applications,'' said Markku Simula, President, Flow Control business line, Metso Automation.
The acquisition of Valstone strengthens Metso's position in the Asia Pacific market area, which is one of the main growth areas for Metso's valve technologies and services. In particular, it provides Metso with a key position to further improve its presence in the domestic South Korean market. With a combined technology offering, Metso can now offer South Korean customers a more comprehensive product offering and services.
Moreover, Metso further plans to develop partnerships with leading South Korean engineering, procurement and construction (EPC) companies. The region's EPC companies have gained a strong market share in recent years, especially in the growing Middle East market, by winning contracts from major global customers.
"It is a clear benefit for us that we are now close to South Korean and other EPCs in the region. They are important partners, and we can offer them technology that is known and proven for them. This improves our position significantly when these companies choose key suppliers for new projects,'' said Markku Simula.