Brown Heads Int'l Marine Business for W R Systems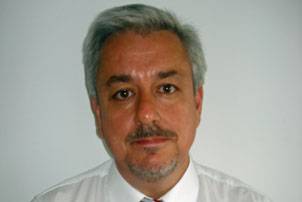 W R Systems, Ltd. (WRSystems) appointed Simon Brown as Director of International Marine Business. Brown will expand and develop an international distributor base for current WRSystems navigation and marine IT-based products, as well as direct business development to increase the profile of the company in the global marine industry. Brown is a resident of Manchester, United Kingdom.

Brown has extensive experience in the commercial maritime industry, being credited with the introduction of the first marine Type Approved Continuous Emissions Monitoring System in 2005. A renowned expert in the field of marine diesel emissions, he served as Chairman of the Group of Technical Experts, revising the NOx Technical Code at the IMO (International Maritime Organization) from 2007 until 2009 and ensuring the revised Code was delivered , on-time' to coincide with the statutory revisions of MARPOL Annex VI. He remains active within the IMO as a key proponent of developing workable maritime regulations.