BW Group Buys LPG Carrier Epic Gas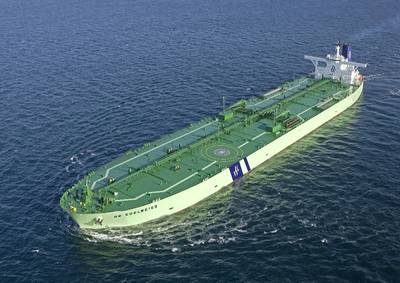 The world's biggest operator of liquid petroleum gas ships BW Group has purchased majority stake of Epic Gas and is looking to buy the remaining shares completing the takeover.

BW, based in Norway and Singapore, is making the move after acquiring a 54.7% stake from existing owners, said a press release.

With the acquisition of the majority stake BW has launched an unconditional tender for all the remaining shares in Epic Gas at a price of $1.60 per share, plus an additional $3.5m divided across all the shares acquired in the offer, to a maximum of $0.10 per share.

Epic Gas is the largest commercial operator and second largest owner of small pressurized LPG carriers. It has a fleet of 39 vessels ranging from 3,500 to 11,000 cbm that typically serves the short-haul or regional LPG and chemicals trade.

BW operates a total of 70 gas vessels, which includes liquefied natural gas carriers.

Andreas Sohmen-Pao, Chairman of BW Group says, "BW Group is pleased to acquire this shareholding in Epic Gas with its strong operational platform and quality fleet. The transaction represents an opportunity to acquire a well-managed company, led by Charles Maltby, and we look forward to working together to achieve successful growth in the service of our customers".