WR Expands US NAVCOM Service Capability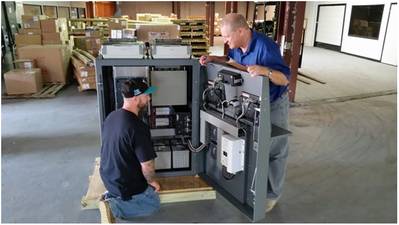 U.S.-based maritime technology firm WR Systems has expanded its commercial maritime service network within the U.S. The opening of strategic service centers in Tampa, Fla. and New Orleans, La. complements the existing service hubs of Norfolk, Va. and Jacksonville Fla., the company said.

WR devotes almost 100 technicians to the support of commercial, military and publicly owned vessel NAVCOM systems. The company is authorized to supply and service a wide range of leading marine electronics suppliers including Furuno, JRC, Raytheon, Cobham, Transas and Simrad along with numerous other quality NAVCOM suppliers.

Andy Crawford, Operations Manager of WR's Jacksonville Commercial Maritime center explains how WR has expanded so quickly into this traditionally conservative market: "For many years there were only two or three major players in the US marine electronics market; these organizations serviced domestic and International customers using a similar formula. When I joined WR, I could see a difference in the culture and market approach. It isn't all about maximizing revenue and moving on to the next job; it's about helping the customer to realize we want to be a partner, not a supplier. This approach engenders trust – especially since our team is highly trained, highly experienced and highly motivated."

Crawford continued, "The ability to service several items on board is a major advantage. Our technicians are multi-skilled and certified by many leading suppliers–so we can carry out multiple repairs in addition to regulated annual surveys such as VDR or GMDSS. Our rates are highly competitive in this market space, and the added value of our high percentage of first time fixes has allowed our customers to see the WR difference."

Crawford manages WR's Jacksonville facility, which also houses its NAVCOM manufacturing center, where everything from stand-alone ECDIS systems to full bridge suites are constructed. Supplying to some the world's largest shipping companies, the WR Jacksonville facility combines systems engineering, project management and on-site install/commissioning capability, allowing major turnkey projects to be undertaken.