Carnival Orders Two Ships from Meyer Turku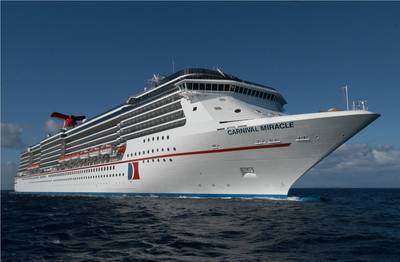 Meyer Turku (Finland) has signed a memorandum of agreement with the world's largest cruise ship operator Carnival Corporation & plc for two new, 180 000 GT, cruise ships. The Ships will be built for Carnival Cruise Lines with delivery dates expected in 2020 and 2022. With the same agreement, Carnival Corporation & plc also orders one 180 000 GT cruise ship from Meyer Werft (Germany) for P&O Cruises, to be delivered in 2020.

All three ships will be Liquefied Natural Gas (LNG) powered and will be based on the next-generation "green cruising" ship design developed with Carnival Corporation.

"We are proud to be at the forefront of introducing LNG-powered ships to the cruise industry, working with our partners to achieve shipbuilding breakthroughs like this that will help us produce the most efficient and sustainable ships we have ever built," said Arnold Donald, CEO of Carnival Corporation & plc.

Jan Meyer, CEO of Meyer Turku said: "We are very happy to work again with both Carnival Cruise Lines and P&O Cruises. In Turku we are also very excited as these ships will be the first ones to the get full benefit from our investments in next-generation production facilities and IT-systems. Another important aspect is the long-term horizon for our business. It creates an environment where we and also our suppliers can grow and develop. In the end this will lead to a lot of good work for us and other Finnish companies.", Jan Meyer comments.

In conjunction with the order for Turku, the delivery of the 2nd ship for Costa Cruises will shift from 2020 to 2021.