Cavotec Install AMP Unit in Port of Ystad, Sweden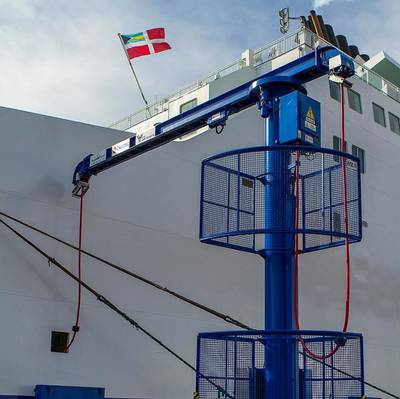 An AMP (Alternative Marine Power) application installed in the south of Sweden port by Cavotec for 'Cold Ironing'.

Cavotec claim this to be the largest high-voltage shore connection system in the world.

Concern over air quality in harbours has led to growing pressure on port operators to reduce carbon and nitrogen dioxide emissions. Alternative Maritime Power (AMP) is a cold ironing system which allows ships to turn off their engines when in port, and plug into shore-side electricity supply, thus helping to bring cleaner air to ports and surrounding communities.

Cavotec's Alternative Maritime Power systems can be fitted on ships, or, space permitting, on quaysides. The company offer shore to ship power connections, as well as deck and barge-based units.