Elliott Bay Design Group Celebrates 25 Years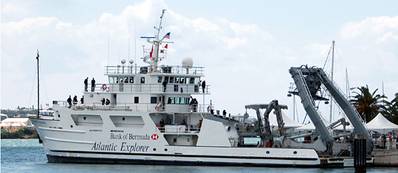 After a quarter of a century, EBDG leads the U.S. ferry market and begins a new journey as a unique employee-owned company.
Elliott Bay Design Group (EBDG) celebrates its 25th anniversary and a successful first year following a management buyout by nearly half its employees. Since EBDG opened its doors it has designed tugs, research vessels, offshore supply vessels, and more vehicle ferries than any other U.S. firm.
Brian King, Vice President of Engineering, was one of the first employees hired after the company was founded in 1988. "In those early days we just worked so hard, going home for sleep and that was about it, scrapping for every job we could get. I used to think of it as University of Elliott Bay Design Group."

As a result of such efforts, EBDG grew to become a leading naval architecture and marine engineering firm. Then, in 2007 EBDG was purchased by American Commercial Lines (ACL). Shortly after the purchase, however, ACL's leadership and focus changed and it became apparent that EBDG needed to be its own company once again — this time with a more inclusive business model.

"When employees are also owners there's great alignment" said Joe Pritting, EBDG's President. "We teamed up with our local bank, pooled our equity and bought back our company. Everyone from top to bottom had the opportunity to be an owner."

The management buyout was executed in December 2011, making EBDG an employee-owned company with an unusually broad ownership base of 23 out of 39 employees. After one year of ownership the firm now has grown to 48 engineers, designers and support staff.

Elliott Bay Design Group LLC has offices in Seattle and New Orleans, providing naval architecture, marine engineering and production support services on behalf of owners, operators and shipyards across the country.