Smit Lamnalco Celebrates 14 Years Without Incident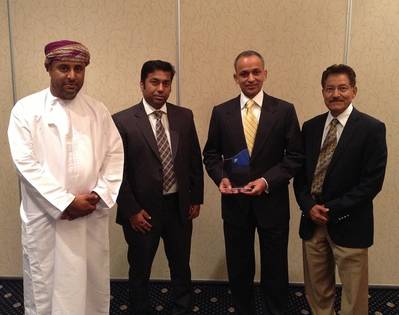 Smit Lamnalco passed a milestone in Oman after celebrating 14‐years of continuous marine and offshore support services with no Lost Time Incident (LTI).

The 5,100 day record covers support to Single Point Mooring operations 10 km off Muscat Cove for the Petroleum Development of Oman (PDO). The services, which have run since 1998, are offered by a joint venture between Smit Lamnalco and Omani partner Suhail Bahwain Group.

The occasion was marked by a celebration at the Crowne Plaza Hotel in Muscat, attended by key officials from PDO, Suhail Bahwan Group and Smit Lamnalco employees including vessel crews, and other oil and gas and Ports industry representatives.