CPC: La Niña Chances at 65-75%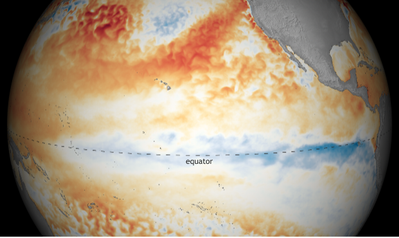 A U.S. government weather forecaster on Thursday said La Niña conditions are predicted to continue through the Northern Hemisphere winter 2017-18.

The Climate Prediction Center (CPC), an agency of the National Weather Service, in a monthly forecast pegged the chance of La Niña developing at about 65 percent to 75 percent.

The agency in its October advisory had projected a 55 percent to 65 percent chance of the phenomenon developing during the Northern Hemisphere's fall and winter.

"La Niña is likely to affect temperature and precipitation across the United States during the upcoming months," the agency said.

La Niña emerged last year for the first time since 2012. The phenomenon, characterized by unusually cold ocean temperatures in the equatorial Pacific Ocean, is linked with floods and droughts.
Reporting by Karen Rodrigues in Bengaluru