A New Floating Chapel: SCI's CHAPLAINSBLOG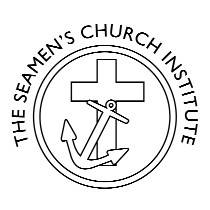 In the early nineteenth century, the Seamen's Church Institute (SCI) lodged its mission to seafarers in a floating chapel in the waters of the Port of New York. SCI prioritized "mobile" spiritual care, meeting mariners where their work brought them. Today, SCI chaplains remain just as agile, climbing gangways and riding tender vessels to reach mariners on board busy ships. This month, however, SCI steps up its mobility to bring chaplains' messages wherever there is an Internet connection, launching a new blog called CHAPLAINSBLOG (http://chaplainsblog.seamenschurch.org).


Over its 177-year ministry to mariners, the Institute has developed a three-fold approach to mission: continuing maritime education, legal advocacy for the merchant mariner and pastoral care. Until now, SCI's spiritual care has been limited to isolated, small group exchanges. With CHAPLAINSBLOG, SCI embarks on a new chapter, reaching beyond geographical boundaries to share more widely its pastoral ministry to the maritime workforce.


SCI retains a staff of professional maritime chaplains with interfaith and cross-cultural backgrounds whose traits, work experiences and skills vary as much as the mariners they encounter. Each day in their work, SCI chaplains meet individuals from varying backgrounds, cultures and faiths, shaping care to meet the needs of the moment. The entries SCI chaplains make to the blog—text, images, poetry and videos—reflect the personalized ways SCI tailors its spiritual care for mariners.


A floating chapel for the twenty-first century, SCI's CHAPLAINSBLOG hosts self-published meditations (posted weekly in time for Sunday) containing messages targeted to maritime workers around the world. With the current number of SCI chaplains nationwide, each chaplain posts to the blog once every two months. SCI's CHAPLAINSBLOG also contains a section called "Ask a Chaplain" where online visitors may publicly ask SCI chaplains about whatever they wish. SCI has tapped the Rev. Michael Nation to serve as the pastoral coordinator for CHAPLAINSBLOG. Nation coordinates the preaching rotation, supports and encourages bloggers, and coordinates the moderation of the site's "Ask a Chaplain" feature. "I look forward to reaching our domestic and international mariners through this blog," remarks Nation. "The Internet exponentially expands our ability to provide hope and comfort to the mariners we serve."


Founded in 1834 and affiliated with the Episcopal Church, though nondenominational in terms of its trustees, staff and service to mariners, the Seamen's Church Institute of New York & New Jersey (SCI) is the largest, most comprehensive mariners' agency in North America. Annually, its chaplains visit thousands of vessels in the Port of New York and New Jersey, the Port of Oakland, and along 2,200 miles of America's inland waterways. SCI's maritime education facilities provide navigational training to nearly 1,600 mariners each year through simulator-based facilities located in Houston, TX and Paducah, KY. The Institute and its maritime attorneys are recognized as leading advocates for merchant mariners by the United States Government, including the US Congress, the US Coast Guard, and the Department of Homeland Security, as well as the United Nations, the International Maritime Organization, the International Labor Organization and maritime trade associations.