Statoil Charters Three LWI Vessels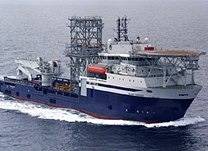 Statoil strengthening increased recovery from subsea wells
Statoil has awarded contracts for new light well intervention (LWI) vessels. These "category A" units will contribute to increased recovery from Statoil's approximately 500 operated subsea wells on the Norwegian continental shelf (NCS).
These purpose-built vessels are used for performing light well interventions, well operations and well maintenance without a riser-based system. Statoil can reduce well intervention costs by about 60% by utilising a LWI vessel instead of a conventional rig.
The contracts are worth a total of NOK 9.4 billion. Island Offshore vessels Island Frontier and Island Wellserver, which already have contracts with Statoil, have been awarded new five-year contracts. Eide Well Intervention, a new supplier in this segment for Statoil, has been awarded an eight-year contract for their newbuild, which employs a completely new technology.
The contracts with both companies come into effect in the spring of 2015, and include two options to extend for another two years.
A growing number of discoveries are developed via subsea wells, and it is important both to have equipment capable of maintaining these and to avoid using conventional drilling rigs for this type of work.

Jon Arnt Jacobsen, Statoil's chief procurement officer said: "The rig market on the NCS is characterised by an aging rig fleet, and it is necessary to ensure sufficient and adequate rig capacity at sustainable rates. To address this, Statoil has put light LWI vessels – category A units – into service on a large scale."