Inlecom Launches EU Maritime Single Windows Checklist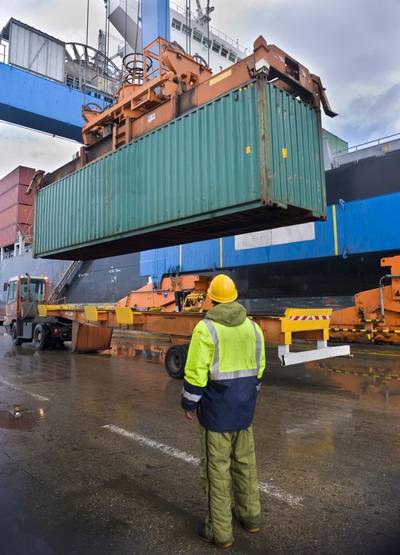 Inlecom Systems Ltd., the transport and logistics research and innovation company, has launched the first ever guide and checklist to enable maritime authorities and trade organizations to fulfill their obligation to deliver ship reporting formalities in electronic format via a Single Window. This is a timely and significant step forward because under the EU Directive 2010/65/EU, commonly known as the FAL Directive, Member States are mandated to adopt a Single Window system no later than June 1, 2015.

The development of the guide and checklist by Inlecom has been undertaken within the eMAR research and development project which has been part-funded by DG MOVE the European Commission's executive body responsible for Mobility and Transport. It has been designed to help authorities to take advantage of the new directive to both ease administrative burden and improve cooperation between maritime organizations.

Embedded within an eMAR Report, published today, in which Inlecom examines Maritime Single Windows developments, Inlecom provides a generic architecture for Single Window taking into account both new legislation and existing practices; it can be downloaded from http://www.emarproject.eu/ or http://www.inlecom.com/default.aspx?articleID=3194.

A common definition of the term "single window" is a facility that allows parties involved in trade and transport to lodge standardized information and documents with a single entry point to fulfill all import, export and transit-related regulatory requirements. If information is electronic then individual data elements should only be submitted once.

Dr. Takis Katsoulakos, Director of the Inlecom Systems and author of the report, explained, "Over the years trade and transport related authorities have established an extensive range of authority-specific and country specific regulatory requirements for international trade and transport with little coordination amongst each other, either at the national, European, or international level. As a result, traders and transport operators are often faced with a complex set of duplicative and redundant reporting requirements.

He continued, "Compliance support computer systems have also been produced with little attention to rationalizing the underlying regulations and compliance processes. The net result is that compliance is a complex task particularly for SMEs and costs are generally high; both factors hinder trade development with implications on economic growth. To address these issues a number of initiatives have emerged centered in the concept of a single point interaction between businesses and authorities commonly termed the Single Window (SW) with possible implementations at national level (NSWs) or at EU or International level. Although Single Window concepts and solutions were first developed for trade facilitation (Customs), in recent years transport Single Windows have been used mainly in the maritime sector. Our Report draws together the key Single Windows developments and best practices and provides a coherent and practical way forward."

Notably, more than 30 countries from all regions of the world have introduced a Single Window facility and have achieved considerable advantages. These include a significant improvement in the time and resources required by businesses in preparing, presenting and processing reporting requirements with an associated decrease in trade transaction costs and an improved trader compliance through more complete, accurate and timely data submission with an associated increase in government revenues, and more efficient and effective border management and control.

Interested parties can find out more about Maritime Single Windows by downloading a copy of the Inlecom guideline and checklist and by attending an industry workshop in London on April 30, 2014 entitled "Requirements and Solutions for MSW,' which Inlecom will co-host with BMT Group.