Clarkson's Singapore Staff Run, Swim, Bike, Win Prizes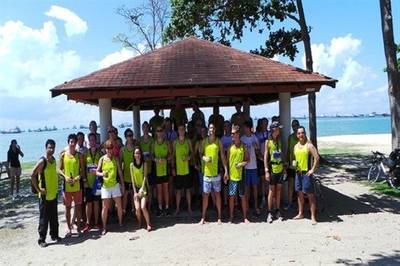 Around 45 Clarksons' Singapore employees and clients recently participated in a local triathlon - competing against each other and in relay teams.
Aided by a great deal of support from the sidelines, the Clarksons' first team "OBY3CANOBY" (comprised of Toby Relf from Capes and Lars Spangberg and MD Giles Lane both from Large Tankers) finished a hightly credible second overall.
The team also came third in the Corporate event.
Clarksons is a worldwide provider of integrated shipping services. They have been established 161 years and have 36 offices in 16 countries with 968 employees,